Sports Comedy Night - Apres Match Legends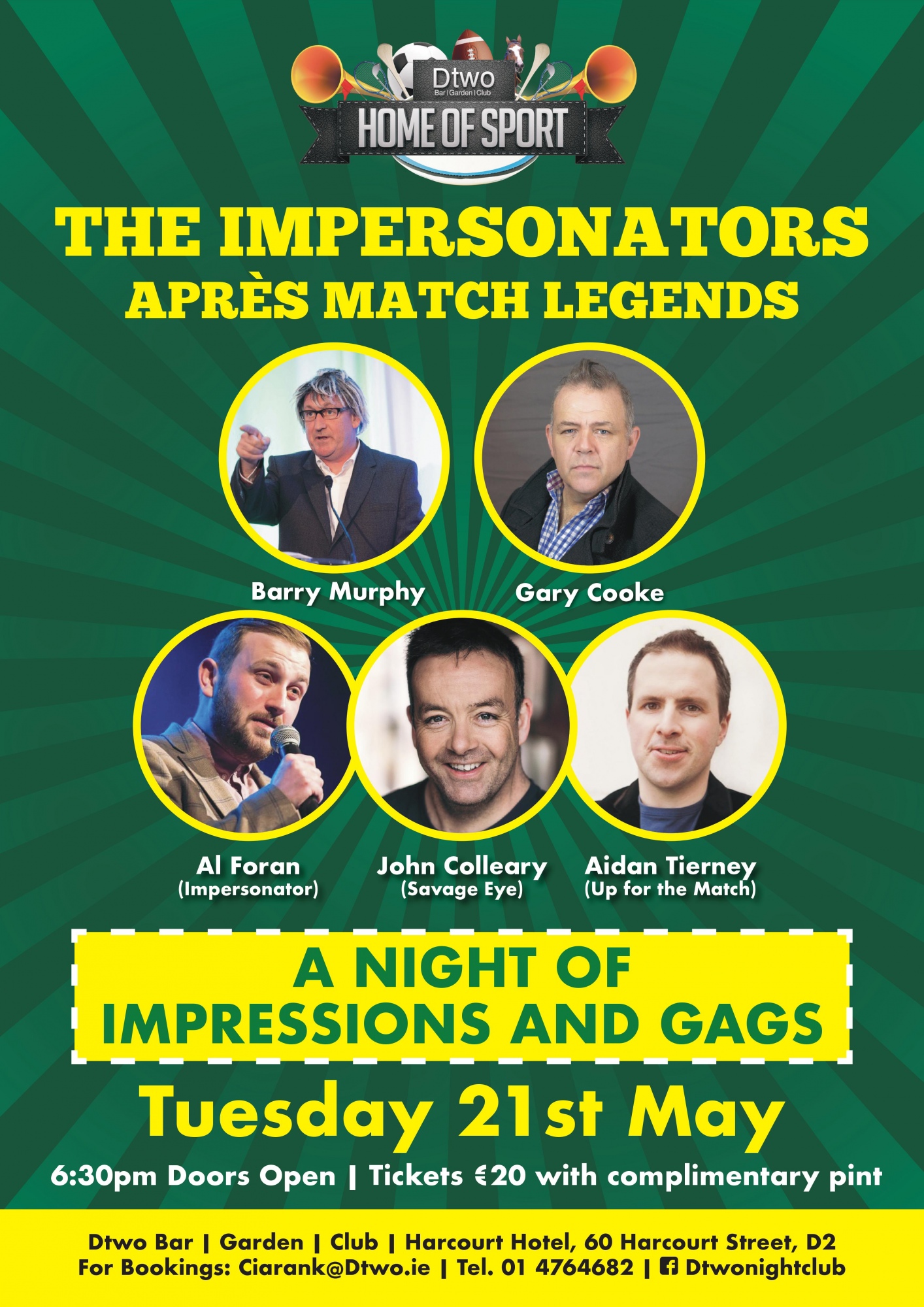 ☆☆The Impersonators ☆☆
Dtwo Bar | Garden | Club - Harcourt Street


Legends of Apres Match, Barry Murphy and Gary Cooke are joined by Al Foran (Impressionist), John Colleary (Savage Eye) & Aidan Tierney (Up for the Match).
It will be a unique and unmissable night of impersonations and gags from these comedic heroes.
21st May Doors 6:30pm
Tickets on Sale from Monday 8th April 2019.
Tickets are €20 and include a complimentary pint!
Call us on (01) 47 64 682 to book.