Euro 2020 Qualification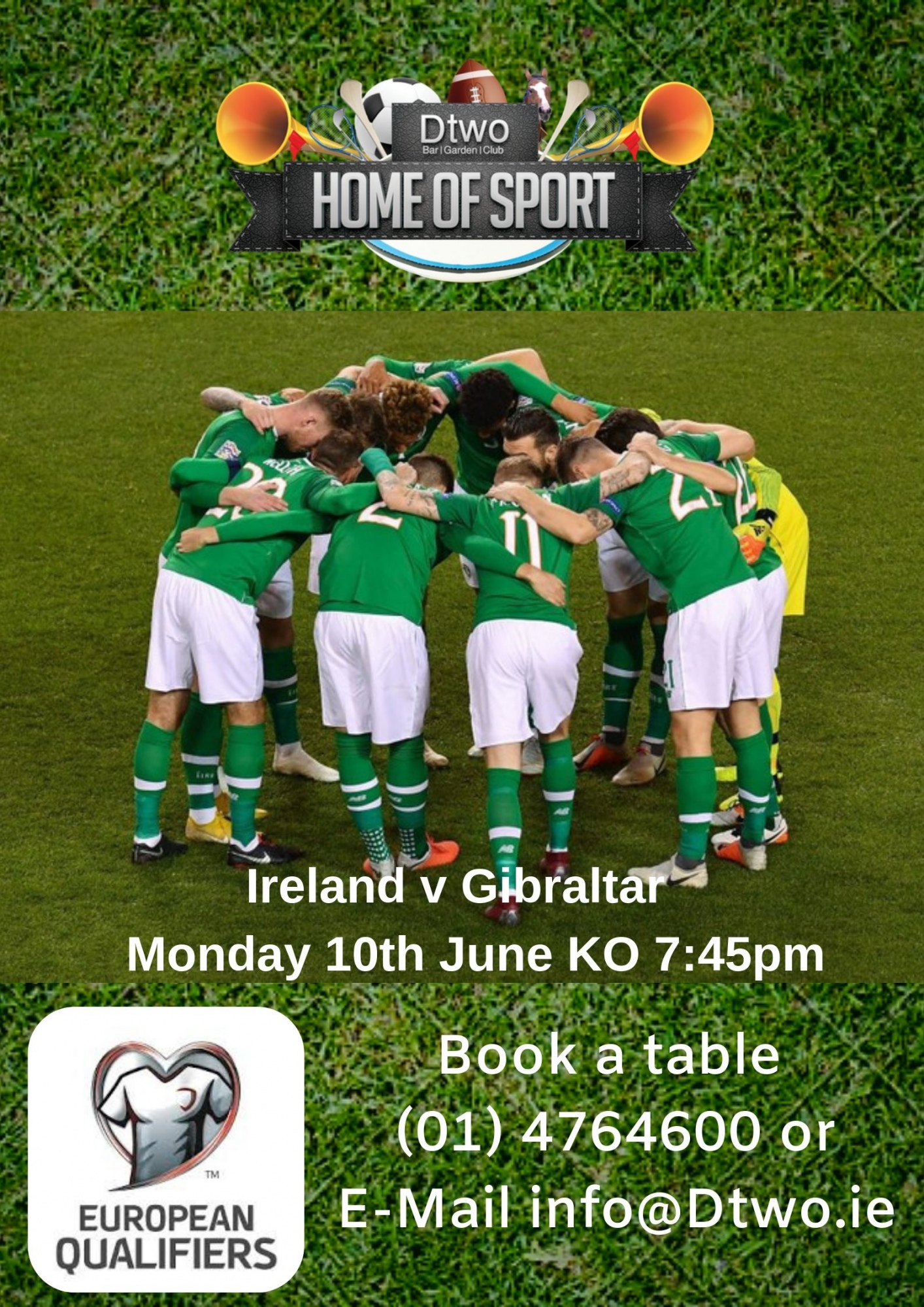 ☆☆Euro 2020 Qualifers ☆☆
Dtwo Bar | Garden | Club - Harcourt Street


Ireland face a European double-header and Mick Mc Carthy's men travel to Denmark on Friday after a home game against Gibraltar on Monday.
We will have all the action Live and Loud on all screens including our 20 Foot Outdoor Screen!
The BBQ will be fired up and so will the atmosphere.
Join us at the home of sport, DTwo
Call us on (01) 47 64 682 or E-Mail Ciarank@dtwo.ie to book.